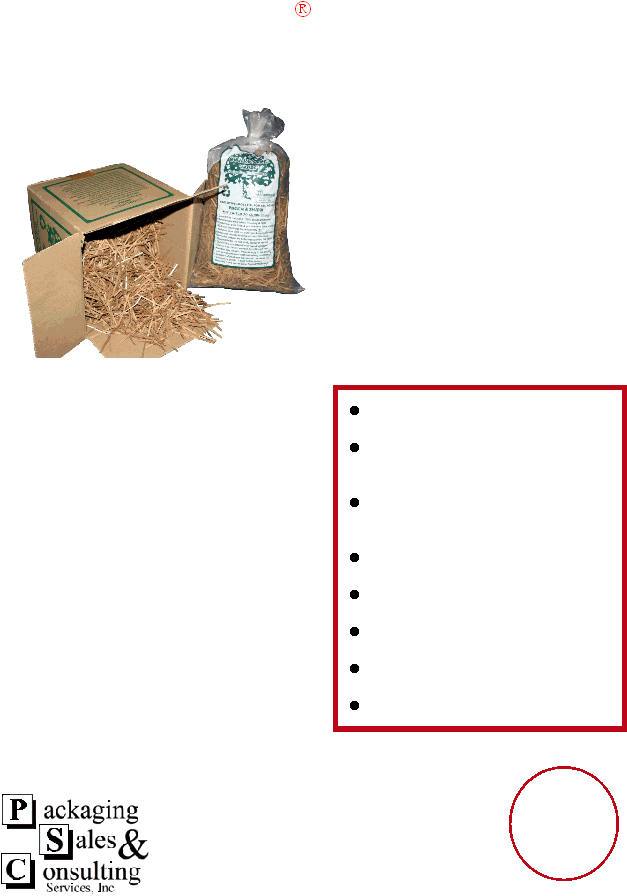 Specialists in Packaging & Manufacturing Systems
Corru-Fill® is made from old and
excess corrugated boxes diverted
from landfills. A machine simply
shreds the recycled corrugated
Its unique matchstick-like design
creates a lattice which holds your
fragile valuables suspended in the
center of your box, surrounded 360
degrees by cushioned cardboard.
This cardboard "packing straw"
won't shift, move or creep inside.
With no movement, your item is
Tired of messing with shipping peanuts? Worried about the ecological
impact of petrochemical packing products? Read on!
It is economical, 100% biodegrad-
able, environmentally friendly, re-
duces landfill waste, increases the
life of trees and it safely ships
Corru-Fill® is immediately reusable
by the receiver or it can be recy-
cled with other household recycling
Absorbent, so it contains leaks
Static free. Great for shipping
electrical and computer components.
Doesn't settle or crumble.
Eliminates need to double box.
Available in a variety of bag sizes.
For additional information on Corru-Fill